Auxfun Basic Automatic Thrusting 3XLR Sex Machine with Multi-Speed Adjustment Function
Speed Adjustable: Power supply has a speed governor, it can control the motor' thrusting speed.
Work Quietly: Though it is not silent but your neighbors in an apartment building would not be suspicious either.
Unisex To Use: This machine is available for male and female to use by install different attachments.
Different Pose: Adjustable angle make it can suit for different position you want.
Discreet Package: Neutral packing to deliver the product, avoiding embarrassment.

This amazing power sex machine supplies endless fun to your playtime. Enjoy this kind of toy by yourself or with others - just install the dildo or vagina cup, then turn it on, then adjust the intensity of the thrusting speed by using the simple knob. You can also adjust the angle. The unit is compact and light.The machine has four suction cups to secure it to a smooth surface.Get ready to enjoy unbelievable hands-free pleasure!
Product Video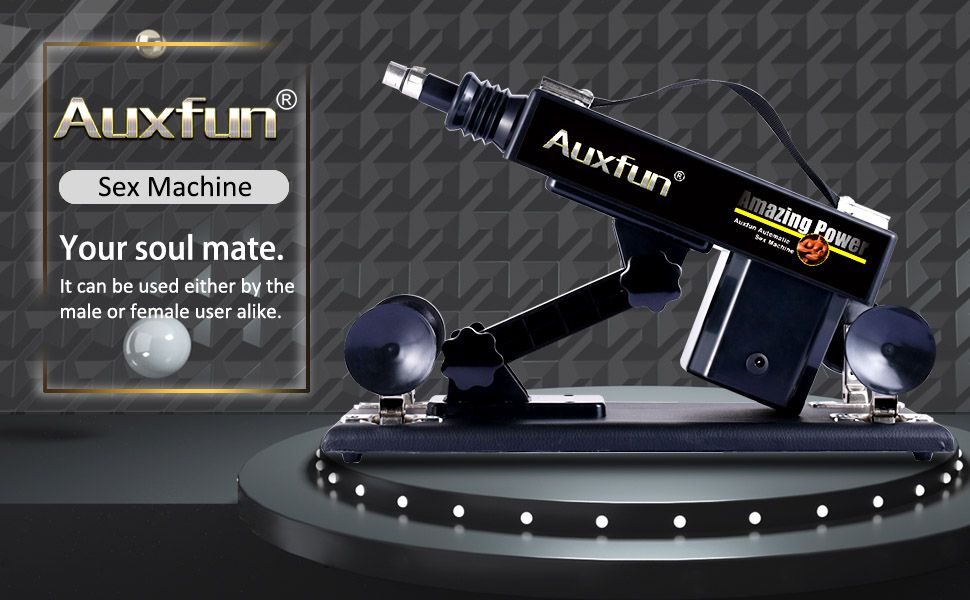 PRODUCT PARAMETERS:
Power Input: 110 V - 240 V, 50 - 60 HZ
Output: DC 12 - 24 V, 1 - 2 A
Speed: 0 - 180 strokes / min
Torque: 60 N.cm
Stroke Length: 2.4" (6 cm)
Adjusting Angle: About 85 degree
Noise: 40 - 60 dB
Package Size: 14.6 × 7.1 × 5.9 inches (37 × 18 × 15 cm)
PACKAGE INCLUDING:
1 * STOY0430 Sex Machine with 3XLR Connector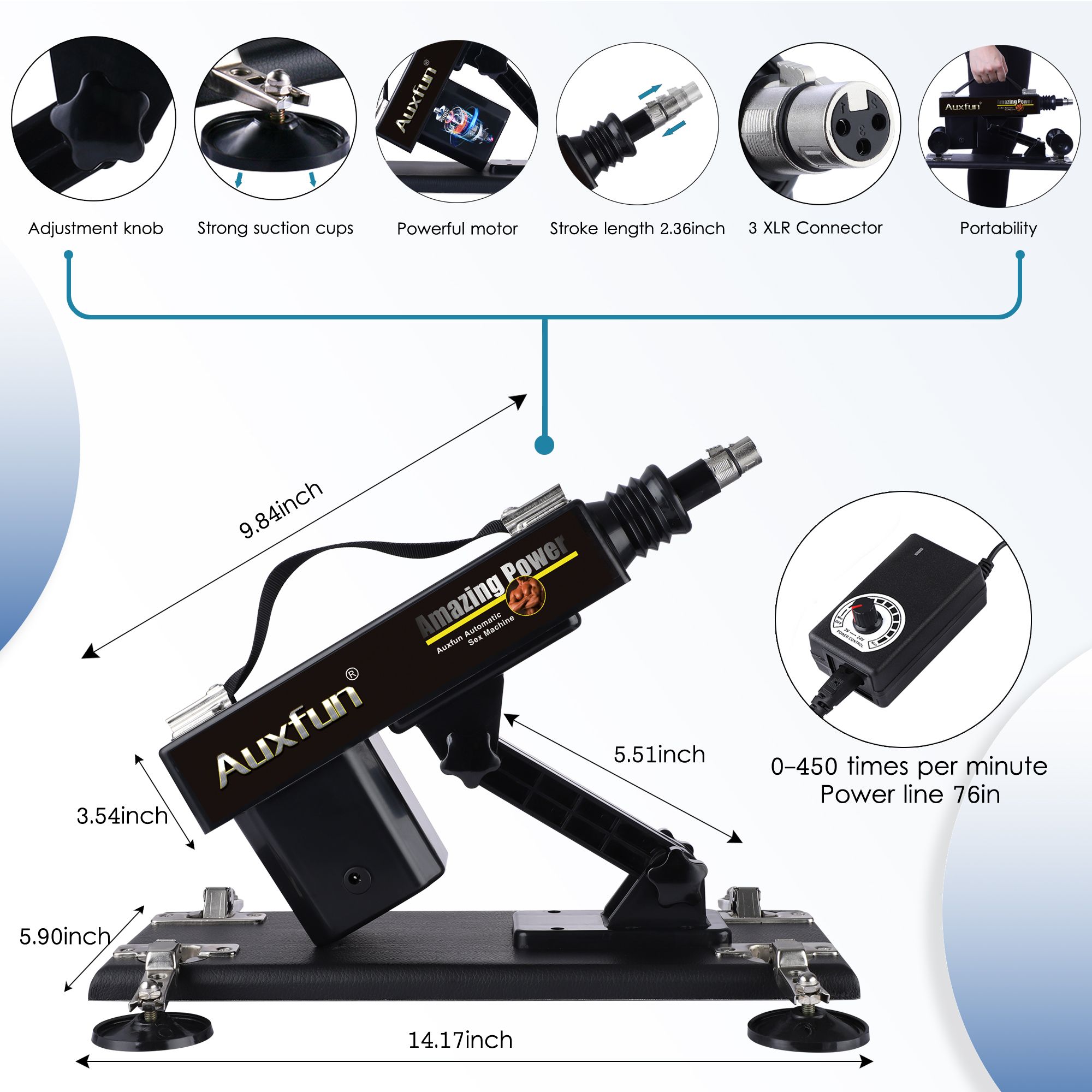 NOTE:
1.The machine and accessories are not waterproof, please do not use in damp places. Do not touch the power plug with hands, this can cause an electric shock.
2.Don't idle the machine in high speeds to avoid accidental injury.
3.Please do not try to adjust the thrust depth when the machine is working.
4.Please confirm that you have screwed down the knob before you start the machine.
5.We suggest you use the medium depth for the first time and get used to the depth gradually.
6.Please use 1% Benzalkonium, Bromide or 75% medical alcohol to disinfect, before you use it.
7.It's necessary to use some lubricant, to improve your sexual experience.
Legal Disclaimer: More product information, usage, and notices. We recommend you read labels, warnings, and directions before using or consuming.