App-Interactive Masturbation Cup And Rechargeable Couples Rabbit Toys
Versatile Pleasure Options: Rabbit vibrator with dual motors and ten vibration modes. Vibrating thrusting dildo for realistic sensations and thrusting action.
Convenient Control: Remote control and smartphone app for easy operation. Hands-free pleasure and exploration of new sensations.
Long-Distance Intimacy: App-controlled features for connecting with your partner from anywhere. Shared pleasure and enhanced long-distance relationships.
Premium Material and Safety: Made from high-quality, body-safe silicone material. Waterproof design for safe and easy cleaning.
Thoughtful Gift Set: Beautifully packaged in an exquisite gift box. Perfect for treating yourself or surprising your partner.
App-Interactive Masturbation Cup and Rechargeable Couples Rabbit Toys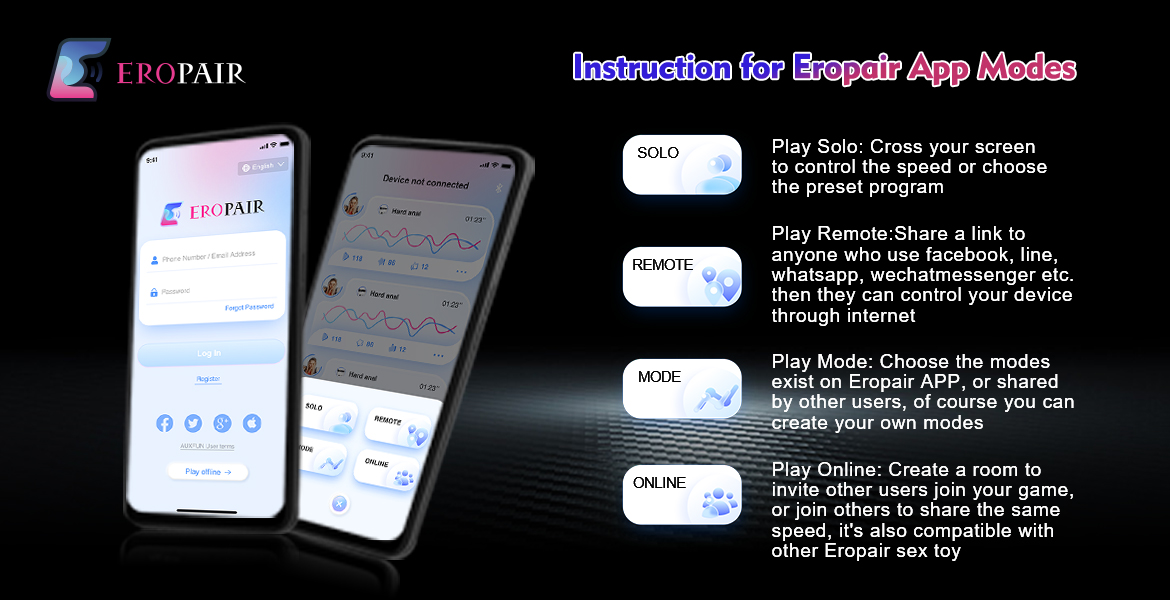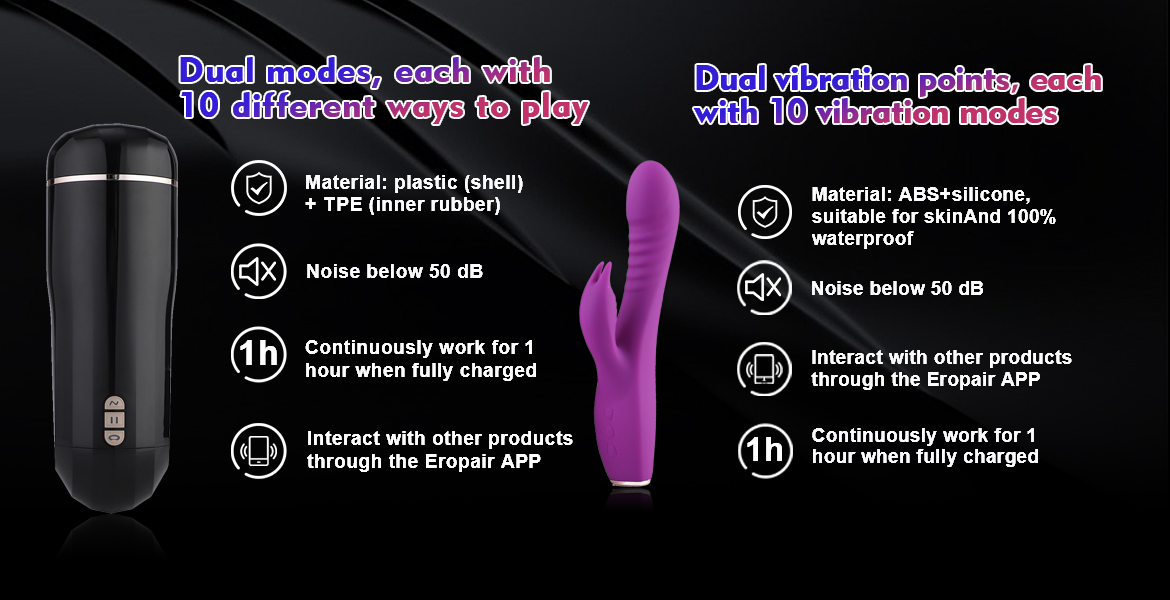 Product Detail:
Eropair Masturbation Cup
1. Length: 9.6 in (24.4cm)
2. inner rubber length: 6.1 in (15.5cm)
3. Maximum diameter: 3.35 in (8.5cm)
4. Weight: 1.5 lb (680g)
Eropair Rabbit Vibrator
1. Overall length: 8.3 in (21cm)
2. Maximum insertable diameter: 1.4 in (3.55cm)
3. Insertable length: 4.7 in (11.9cm)
4. Weight: 0.4 lb (180g)